Annabelle Staveley |
Trainee Ruminant Nutrionist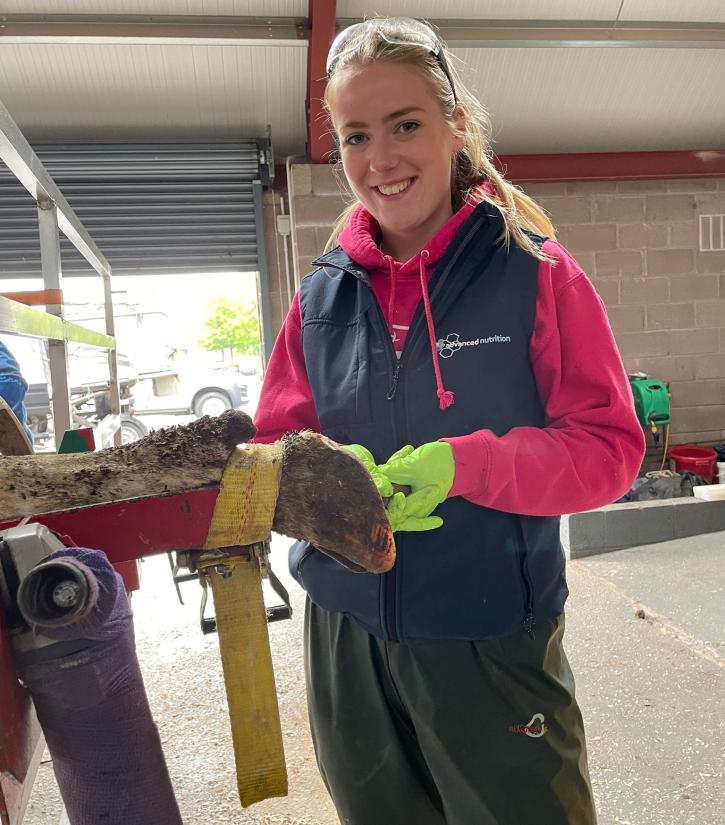 Annabelle hails from a dairy farming background and is currently undertaking our intensive trainee program.
@annabellestav
M 01524 63138
DDI 015242 63139
office@arn-ltd.com
Profile
Annabelle is currently working across the North of England and Scotland whilst she completes her training to become a Ruminant Nutritionist. As part of the training Annabelle is working alongside experienced members of the Advanced Nutrition Team, doing everything from dung sieving to being involved in monthly farm reports and every day nutrition on farm.

Completing the Dairyland Initiative Foot Trimming course has been the highlight of her traning so far. The course has influenced her day to day farm visits and sparked her enthusiasm for regularly mobility scoring herds, working as part of the on farm team to improve mobility on farms.